Top reads and insights from the week on crypto, WWDC and payments.
Crypto
I have been reading a lot about crypto over the last few months. I regret not having an interest earlier. And, it has nothing to do with Bitcoin, but the fundamental technology and philosophy of crypto. (Of course, I could have potentially made some money had I built any awareness earlier.) I am at a 0.1% level of crypto understanding now. Trying to get better by reading and writing about it. Here's a small start.
Regulations Coming
The road to formalising crypto is getting started. El Salvador adopted Bitcoin as legal tender. And regulators are starting to put a framework in place.
The Basel Committee on Banking Supervision, which consists of regulators from the world's leading financial centres, is proposing a "new conservative prudential treatment" for crypto-assets that would force banks to put aside enough capital to cover 100% of potential losses.
Yes, this is extreme risk aversion. Any adoption of a fundamental shift happens slowly.
The India Connection
I still have a lot to learn about Polygon. But this is surely exciting.
So, what is Polygon? Polygon (formerly known as MATIC) is an Indian blockchain scalability platform called 'the Ethereum's Internet of Blockchains'. It is the answer to some of the challenges faced by Ethereum today – such as heavy fees, poor user experience and low transactions per second (TPS). And it aims to create a multi-chain ecosystem of ethereum compatible blockchains.
Recommended Reading
Apple — WWDC and the Creator Economy
WWDC
Of all the announcements, Universal Control was one of the most exciting. One can control up to 3 devices (Macs and iPads) with the same keyboard and mouse. My interest is personal. This is a need I often feel working on my 15″ MacBook Pro (with its broken screen), a MacBook Air M1 and iPad Pro.
The technology behind it though is simple. Just read this Verge article.
It turns out that the entire system is actually simpler than it first appears. It's essentially a new way to use a bunch of technologies Apple had already developed. That's not a knock on Universal Control — sometimes the best software features are a result of clever thinking instead of brute force technological improvements.
The key insight here though is how different technologies developed independently to solve different problems come together to solve an entirely new problem. This is something that's easy to overlook when building new products and features. Technology is often additive. And the sum can be greater than the parts. This is why it is important to think about how (1) something is immediately useful for customers and (2) how it becomes infrastructure for the future.
The Creator Economy
There are a few different threads emerging here. First, how the privacy focus can have an indirect positive effect on creators as more and more marketers start thinking about influencer marketing.
According to Influencer Marketing Hub, the industry grew from $1.7 billion in 2016 to a projected $13.8 billion in 2021. The Covid-19 pandemic and a massive increase in online shopping were major factors. In a May 2021 report on what it dubbed the "Creator Economy," the Economist said that a new "creator middle class" is rapidly emerging, fuelled by increasing competition for content and a shift towards subscription models.
Marketplace for matching influencers and marketers anyone? While these second and third order effects can pan out positively, it may largely limit the gains to a relatively small population.
While privacy is good, it does affect the small guys more. A lot has been written on these.
Cost of regulation (like GDPR) affects a Google or a Facebook much less than a small startup.
A blanket ban on third-party tracking only concentrates advertising business within ecosystems like Facebook and Amazon.
And some of this introduces business model barriers. Like the potential impact on advertising driven free content.
With the change to email tracking, Apple is killing off one of the few ways email senders actually had to understand their audience in one fell swoop–that simple tracking allowed many newsletters to monetise their work instead of charging subscription fees. The irony, of course, is if those newsletter creators were to build a free app, they would be allowed to track whatever users do within it.
And then there is this. Apple's unbound greed. They will eventually pull back on this — whether based on common sense or by regulatory action remains to be seen. But this is not good optics. And it is not good for creators.
Payments
BNPL
BNPL services are growing the world over. Including India. (It's a small part of what I am working on as well.) There are challenges here that go beyond the finance or tech part of fintech. It's also about doing what is right. A lot of BNPL customers are just that because they don't have the financial means. It's important to help them avoid the debt trap.
The crux of the case's argument is that Afterpay's marketing as interest / fee-free is deceptive, as it can cause users to incur insufficient funds (NSF) and overdraft fees, if a repayment is attempted when a user's balance is too low to cover the charge.
This is where universal customer profile can help. Something that includes their credit behaviour across non-traditional credit sources. Fintechs can build their credit models on top of this data. And the data can be anonymised from a creditor's perspective so no one knows anyone's loan book.
Lack of visibility across BNPL providers poses a particular challenge in ensuring responsible underwriting and usage. There's nothing to stop users from leveraging multiple BNPL providers concurrently, potentially overextending themselves — a problem that also exists in the payday market.
Fintech Network
Interesting argument here. The network is available everywhere.
If anyone is interested or motivated today, whether in Burkina Faso or Vanuatu, they can get on the network. More importantly, once on the network, they can communicate and transact. It is this latter point that gets interesting.
Photo of the Week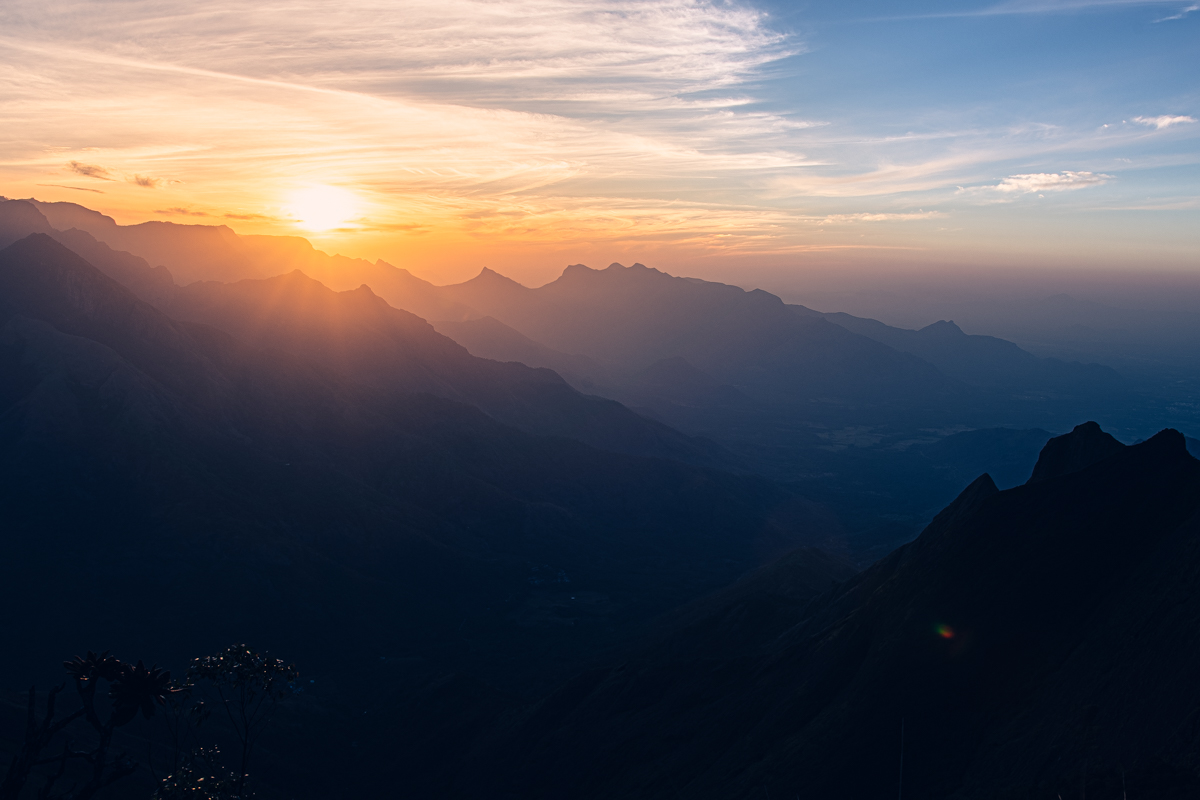 Sunrise in Munnar, Kerala from the Kolukkumalai peak. Woke up at 4am for what was the most backside jarring ride on a 4×4 ever. (And you can't even imagine.) Very worth it.